Can you can commit to caring for a puppy in your home for 14 – 18 months, have a secure garden, and won't be away from the pup for more than four hours per day? We're looking for volunteer puppy socialisers in these areas.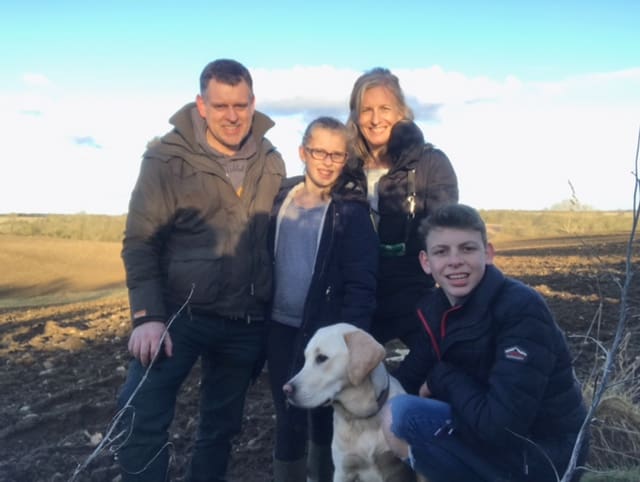 "Being puppy socialisers has been such an enjoyable and rewarding experience for our family. We have adorned Holly with love, but always in the knowledge that she's going to move on to be an amazing companion for someone who will not just love her, but also benefit hugely from her help."

Paul, Emma & family, Puppy Socialisers
Although no experience is necessary, puppy socialisers are required to meet the following criteria:
You have a fully-fenced safe and secure garden
You are away from the puppy for no more than two hours (in the first few weeks) and four hours (for the remaining time you have the puppy) per day
Have no more than two existing pet dogs
That you drive or have access to someone at all times who can drive you and the puppy
With the support of our puppy department train the puppy in the basics, i.e. house training, general obedience and walking on the lead
Able to spend some time every day on activities to socialise the puppy.  Environments that need to be covered at some time include train stations, buses, shops and crowded and rural areas
To be able to attend monthly puppy classes and allow home visits from a member of our puppy training team
You are able to provide the puppy with regular contact with children, other dogs and cats.
More information
Register your interest today
What's it like being a puppy socialiser?
First time volunteer socialiser Pauline looked after Golden Retriever pup Vinnie. Watch their story:
Find out more about puppy socialising and read socialiser Ken's experience.