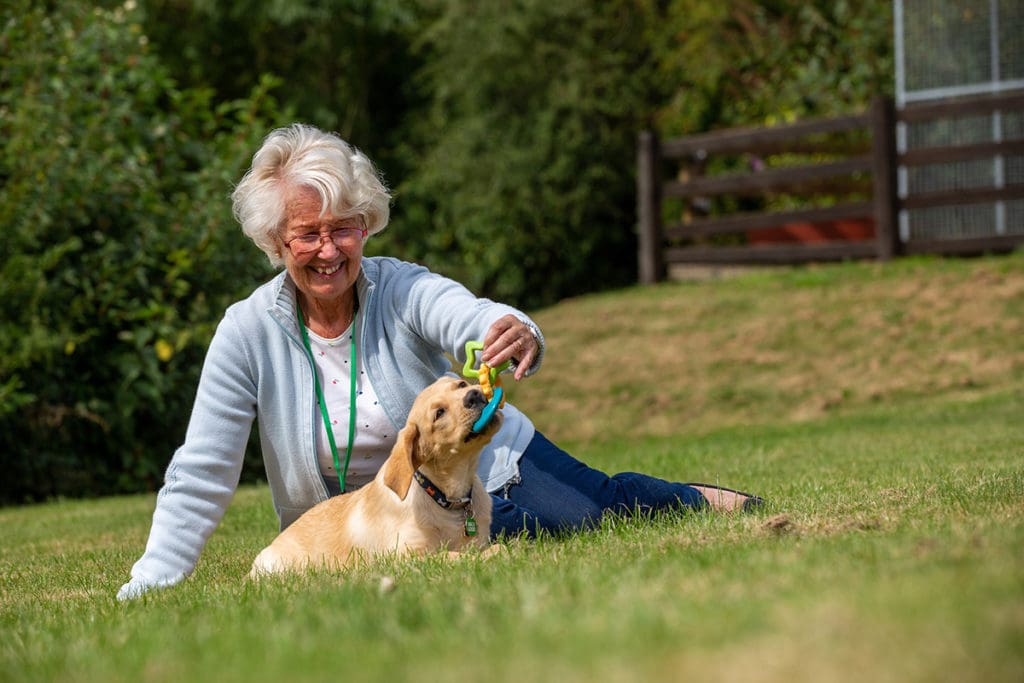 Do you live in Gloucestershire and could you commit to caring for a puppy in your home for 14 – 18 months?
Our special puppies are cared for by volunteers in their home, giving them the best start on their journey to be life-changing dogs.
We currently limit our areas to ensure that our Puppy Coordinators are able to effectively support our socialiser and their puppies.
We are considering expanding our puppy socialising area to include much of Gloucestershire. In order to gauge the level of interest we would ask you to check your postcode in the box below and then proceed to fill out the form and we will be in touch.
Check your postcode to register your interest
Criteria
Although no experience is necessary, puppy socialisers are required to meet the following criteria:
You have a fully-fenced safe and secure garden
You are away from the puppy for no more than two hours (in the first few weeks) and four hours (for the remaining time you have the puppy) per day
You have no more than two existing pet dogs
You drive or have access to someone at all times who can drive you and the puppy
You are able to, with the support of our puppy department train the puppy in the basics, i.e. house training, general obedience and walking on the lead
You are able to spend some time every day on activities to socialise the puppy.  Environments that need to be covered at some time include train stations, buses, shops and crowded and rural areas
You are able to attend monthly puppy classes and allow home visits from a member of our puppy training team
You are able to provide the puppy with regular contact with children, other dogs and cats.
More information: