What could be cuter than a litter of Labrador pups? Fun and playful, but for many people just too exhausting. But Becci Young, one of our volunteer breed stock carers, describes the experience as "life-changing".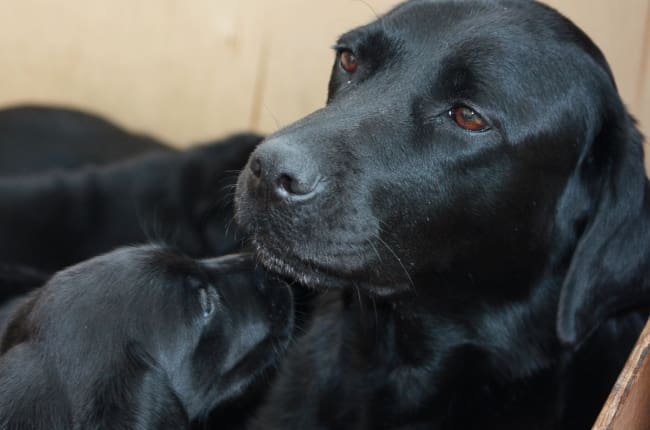 "Sybil is part of our family, but we're very proud that we're helping to play a part in changing people's lives for the better too."
"We decided to become breed stock carers because we thought it was a great way to help prepare the next generation of dogs for the charity.  It's such a fantastic part of the journey, looking after Sybil and seeing her give birth to her puppies, helping her care for them from the first moments after birth right through to weaning and then seeing them go off to their puppy socialisers and of course, caring for Sybil too.
One day each of Sybil's pups could be doing a really important job. As the charity expands its services, there is a wider variety of tasks to be learned. This means that each puppy can be trained for the role that will best match its personality and potential.
There are so many different roles they might undertake, ranging from working with children with special needs to helping an elderly couple cope with the challenges of dementia, or being partnered as an assistance dog for someone with physical disabilities. Whatever they do in the future, I really look forward to following their progress."