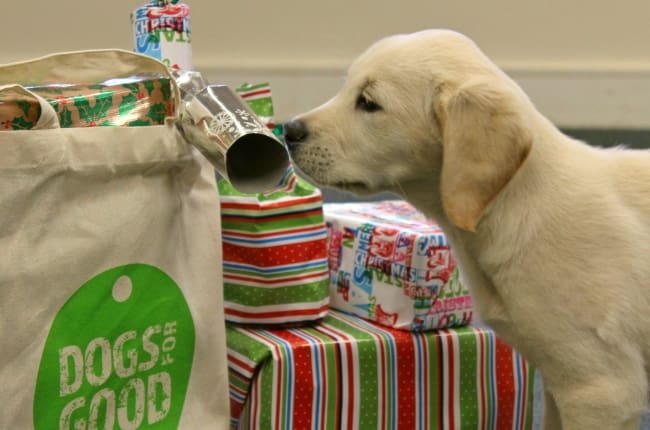 As a puppy sponsor you'll get a unique insight into your pup's training.
Every puppy is different, and we work closely with our pups over their first year to identify which area of our work they will be best suited to.
They may become an Assistance Dog, comforting and protecting a child with autism and supporting the whole family, or providing practical help to a child or adult with physical disabilities. Or their talents may be better suited to being a Community Dog, supporting hundreds of children in a school or working with adults with autism.
Our puppies
You can choose to sponsor our special Christmas pup Holly or Ralph. Meet our sponsored puppies
The perfect gift for Christmas
Why not treat someone you love to a puppy sponsorship gift? The lucky recipient will receive a fantastic welcome pack and regular updates about their puppy. Find out more about gift sponsorship.