There are four Wednesdays in October and you can wear wellies on one or all of them to  raise money for Dogtober.
Short wellies, long wellies, traditional green wellies, or wellies with bright yellow spots on, we don't mind what they look like or where you wear them!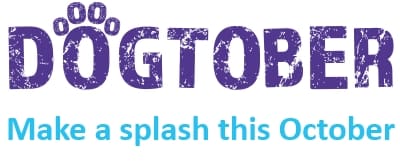 Fundraising ideas
The more out of place your wellies, the more fun it is, so get your family, friends, or community involved…
Get your pub quiz team to wear them on games night.
Organise a night out with a dress code: wellies.
Ask your colleagues to wear wellies to work.
Let's see how many people you can get to wear their wellies on a Wednesday.
Whatever you do, make sure people know you're doing it for Dogtober. Either ask those who wear their wellies to make a donation, or ask others to sponsor you all to do it.
You'll raise money for charity and give everyone a laugh whilst you're at it.