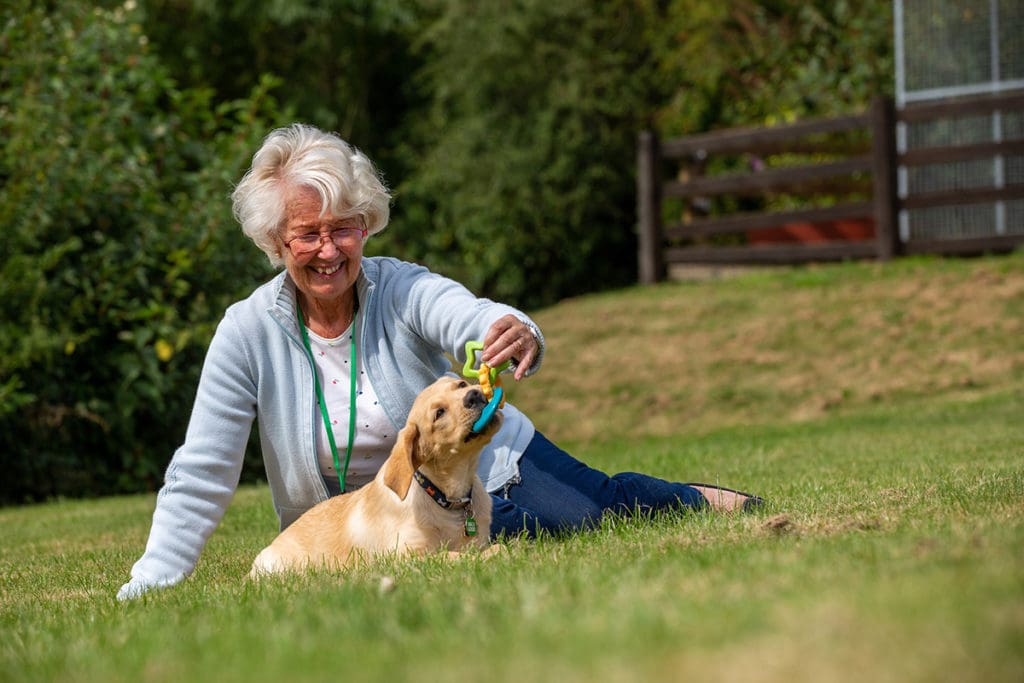 With the potential impact of the spread of coronavirus (COVID19) increasing it is recognised that there are no guarantees that Dogs for Good will be able to visit you or look after your puppy should you be in a situation of self-isolation.
As you will appreciate this is a pandemic virus and the facilities at Dogs for Good will be under an increased and unprecedented strain. To this end we may not be able to support you in our normal way or provide our existing services, including our normal home visits.  Support is available, but it will be done through the most appropriate medium, for example, two way conversation i.e. telephone, video call etc.
We are aware that the level of socialisation your puppy will receive will be limited.  Our Puppy Coordinators will be in contact with you to talk about other areas of socialisation you could follow with your pup from home.  We want you all to be aware that it is more important to keep you and your puppy safe.
If you are reducing social contact by a process of isolation due to your age or in self-isolation because you are exhibiting symptoms, having your dog with you may well be beneficial to you and your dog. For these reasons, and for the reasons explained in relation to the potential impact of reduced ability to provide services, Dogs for Good would encourage you where possible to keep your dog with you.
So you are prepared for a situation that may occur where you cannot leave your home in relation to the coronavirus outbreak we would ask that you start to think about the following areas –
What do you have in place if you are taken into hospital?
Do you and your family have our Dogs for Good Emergency Number to keep us informed? 07766255948
Before moving a puppy to a new home please contact your Coordinator.
Have you considered the dog's welfare and wellbeing needs?  Food, water, relief area, exercise, toys and activities in the home etc
Additional notes for those of you living alone. 
What do you have in place if you are taken into hospital? i.e. do you have a poster on the fridge or on the back of your front door with contact information of your support network or the Dogs for Good phone number. Click here to download a poster for our puppy volunteers
In case of emergency (ICE) phone number stored on your mobile or landline phone.
Contact your support network to ensure they are still able to help if needed? Do they have contact details for Dogs for Good?
If your dog does need to be moved to one of your primary supports, don't forget to notify Dogs for Good of that movement, via the emergency phone.