Our incredible community dogs help many children and adults live full and active lives. These dogs spend their working lives alongside their handlers and visit clients for a number of sessions to help them achieve specific goals.
When you watch a community dog, you quickly notice that he or she acts as a natural motivator, helping clients to engage in a fun and interactive way. The goals can be very varied and may include helping with:
Building self esteem


Overcoming anxiety and building confidence

Accessing the community

Social interaction with others

Responsibility

Physical mobility, eg fine and gross motor skills

Changing patterns of behaviour

Giving the client a feeling of wellbeing, companionship and joy

Meet our special community dogs
Our community dogs have completed basic assistance dog training and then have undertaken advanced training with their handlers to ready them for their role. Community dogs complete an annual community dog assessment with their handlers, plus the Bronze & Silver Kennel Club Good Citizen awards.  You can find out more about the key attributes we look for in these very special dogs.
Fleck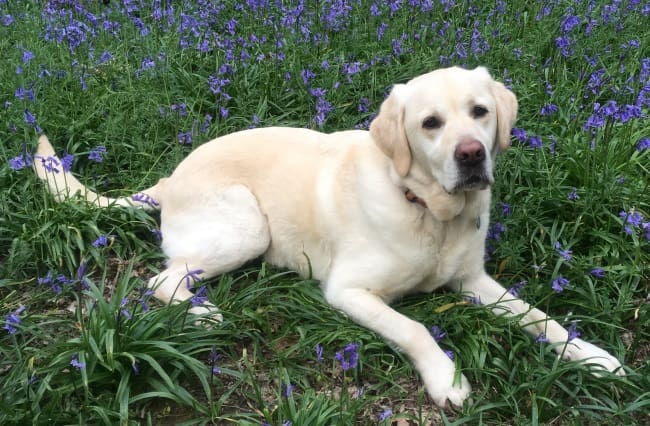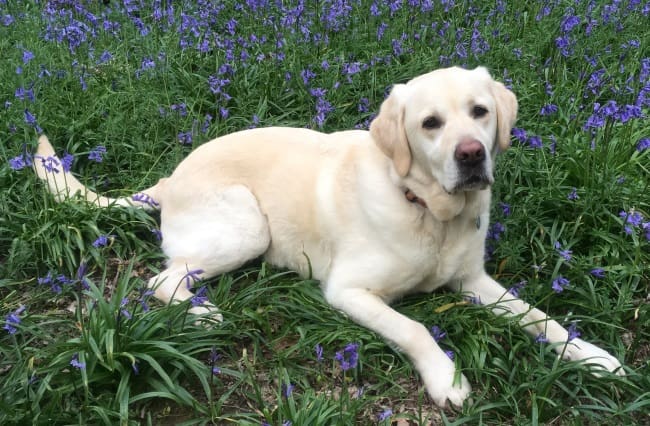 Breed: Labrador x golden retriever
Age: 7 years
Fleck is generally very laid back but loves to run when on a walk. He loves to greet people and is always ready for a tummy tickle.
Fleck is very calm and laid back but also ready for a game. He can be cheeky and will act on his own initiative during a session which helps to break down barriers and form a bond.
Clients often comment on Fleck's face and how calming it is to look at him. They enjoy engaging in activities with him and like his cheeky side – especially when he 'takes' or does something he is not supposed to!
Lucy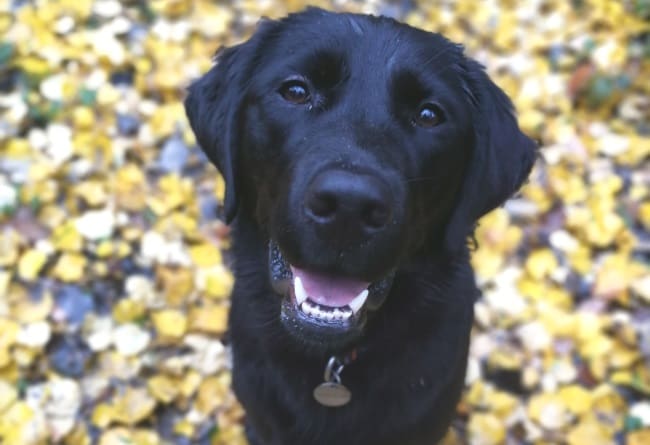 Breed: Labrador x golden retriever
Age: 4 years
Lucy is cheeky, clever and keen to learn. She never turns down a biscuit or the opportunity to earn one (or two)! She forms bonds quickly and enjoys being around people.
Clients love Lucy's energy and her enthusiasm with the activities. She very quickly learns that she is engaging with the client and gives them her complete focus.
Lucy has been trained to offer a 'hug' – she'll rest her head on someone's shoulder. We teach each of our community dogs behaviours that they will enjoy and Lucy enjoys this type of physical interaction.
Ursa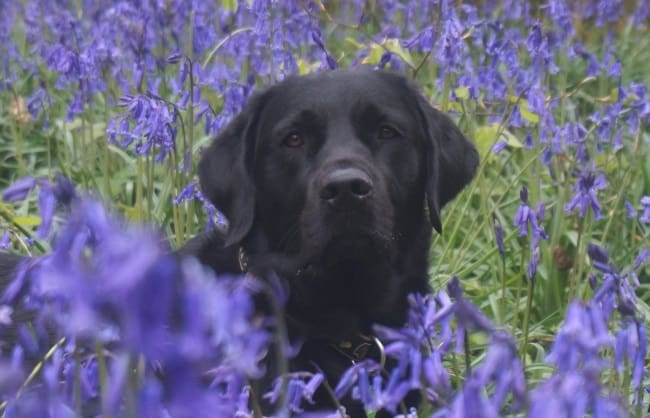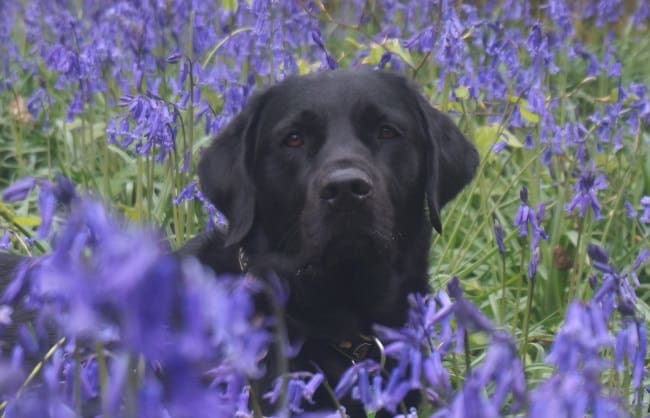 Breed: Labrador x golden retriever
Age: 5 years
Ursa is a very happy dog and her tail is always wagging. She is always willing to please and enjoys a fuss.
She always greets clients with a toy and a wagging tail which shows them how happy she is to see them, which always makes them smile.
Georgie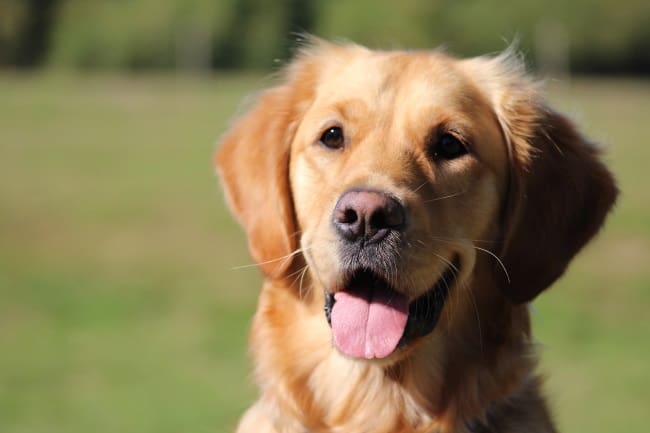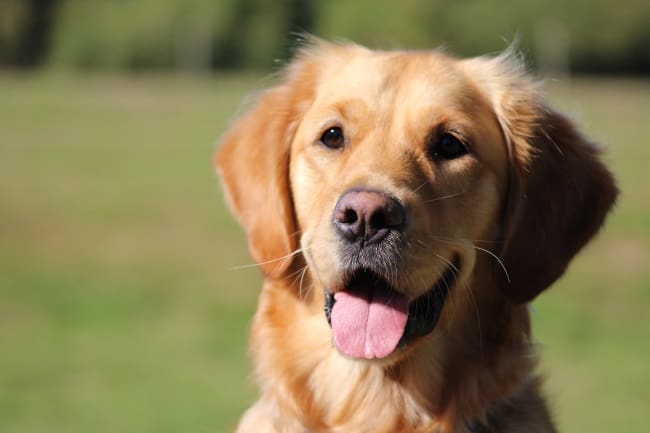 Breed: Golden retriever
Age: 4 years
Georgie is a dementia community dog. She's a very gentle and calm dog that loves being around people!
People tend to instantly take to Georgie. She has such a natural way of making people feel like they are the most important person in the room. Meeting Georgie often prompts people to share memories of their own dogs and remembering the things they used to enjoy about having a dog.
Rita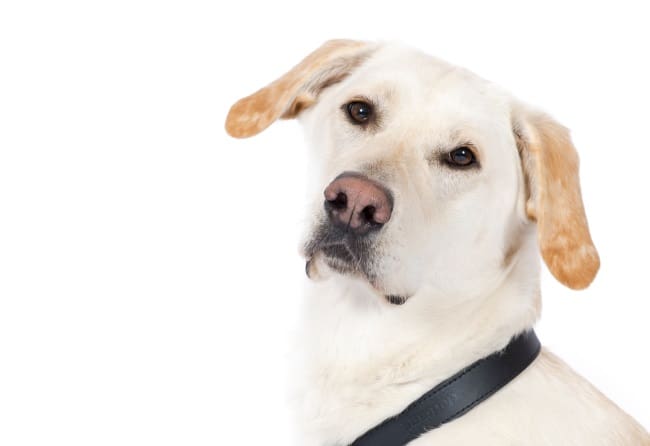 Breed: German shepherd x golden retriever
Age: 4 years
Rita is a gentle dog that likes strokes and scratches on her chest, under her chin and just above her tail. She likes to poke her nose under your arm unexpectedly for fuss – even when you're carrying cups of tea! She loves walks, running off lead and playing with other dogs.
Rita is a great community dog because so is calm with everyone she meets. She considers things carefully when she is working with people. Once she gets to know a person she is working with she becomes really invested in that person, which doesn't happen straight away so can be very rewarding for a person that takes their time to get to know Rita.
Quill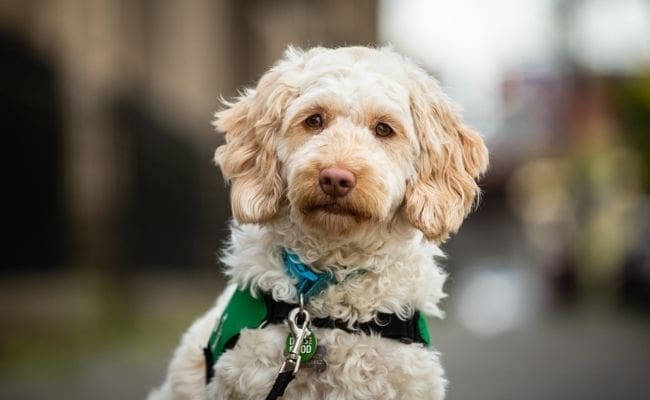 Breed: Cockapoo
Age: 4
Quill is such a fun-loving, active dog, who is incredibly intelligent and has a brain that is on the go all of the time. She is full of life and a game of fetch always goes down well. Quill is a fast learner and finds great enjoyment in trick training. Once she has built a bond with you, she will seek you out for a good snuggle on the sofa and a belly rub.
Quill works with people with dementia and their families, alongside her handler, Carla.
Lexi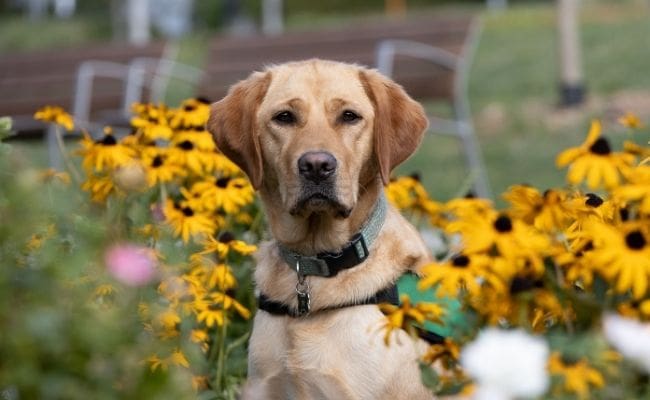 Breed: Labrador x golden retriever
Age: 4
Lexi is friendly, intelligent and really good fun to be around. She is full of enthusiasm and loves to learn new tasks, happily engaging in any game or activity with clients of all ages. She is particularly good at agility. This involves going over jumps, through tunnels and weaving through poles. She often takes herself off over the equipment on her own when we have finished a session as she enjoys it so much!
She loves her role as a Community Dog, working in our partnership with Bracknell Forest Council, as it involves being active, meeting lots of new people and visiting new places.
Ned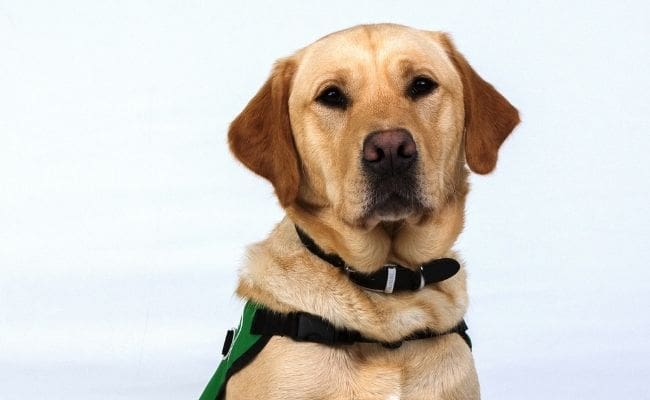 Breed: Labrador x golden retriever
Age: 4
Ned is a gentle and affectionate boy who particularly likes physical contact. He loves to lean against you and rest his head in your lap and will sit calmly while being stroked or brushed.
Ned really enjoys riding on public transport and can be seen happily wagging his tail as he walks through the bus station or along the train platform, calmly getting on and off the bus or the train supporting clients with his handler, Lucy.
He enjoys working as a Community Dog supporting adults and children in our partnership with Bracknell Forest Council because it gives him the opportunity to meet new people, make new friends and join in shared activities with them.
Billy
Breed: Labrador x golden retriever
Age: 4
Billy has a gentle nature, which means he is well-suited for his work with people with dementia and their families. He is very intuitive around how people may be feeling and mirrors that in his own behaviour. When people are happy and excited, he will interact with them in a similar manner, playing games and acting a bit goofy. If they are shy or withdrawn, his approach will be much more gentle and considered.
Billy is particularly fond of a good scent work game and will sniff out a treat anywhere you hide it.