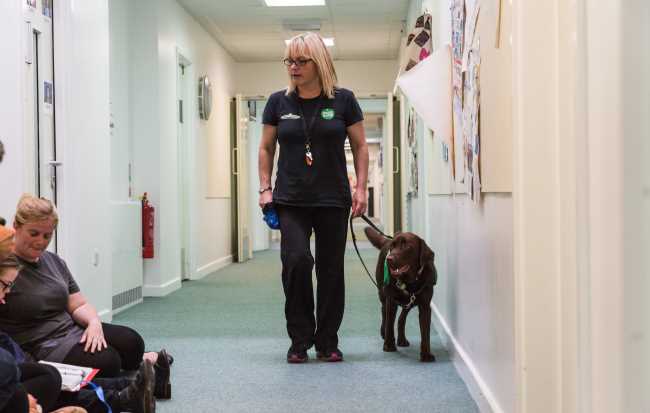 Our school dog handlers are experienced practitioners with a deep understanding of dog behaviour and welfare.
We recruit people with strong interpersonal skills who relate well to young people and have experience of working with people with special educational needs.
A school dog handler is sensitive and patient, creative, and a good team player. We work with our partnered schools to ensure any specialist training is provided.
Our handlers work to international standards in Animal Assisted Intervention.
See a School Dog Handler and dog in action