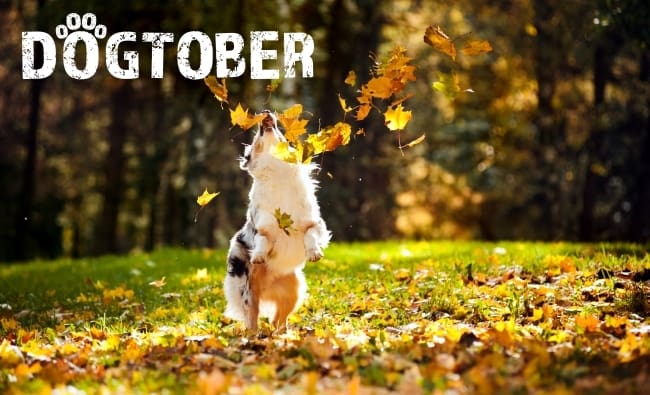 We've come up with six easy events you can take part in to raise money during Dogtober:
Bake dog-themed cupcakes and sell them to friends, family, or colleagues. We'll even give you the recipe.
Make an autumnal walk more memorable – invite others along. Pick a landmark and go there together.
Fill your home, office, or school with green balloons, wear a green tie, or dye your hair green. Go wild!
Free fundraising pack
Download your FREE Dogtober Fundraising Pack to help make your event really special
Where's the wackiest place you can wear your wellies? At work, in the pub, playing rugby? Surprise us!
Warm up your sports practice with a hot dog stand, or get club members together for a tasty treat indoors.
The Really Good Coffee Morning
As if you need an excuse for coffee, cake, and a chinwag… choose any of the 31 days in October.
…or choose your own event
Our six events are only suggestions. You can do whatever you like to support Dogtober. Every penny will count since we receive no government funding and rely solely on donations.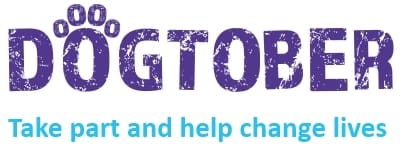 Share your event plans and photos with us
Post images directly to our Facebook Page: facebook.com/DogsForGoodUK
Tag us on Twitter @DogsForGoodUK and use the hashtags #dogsaregood #dogtober
Post to Instagram and tag @dogsforgood_uk in the caption or comments
By posting to our social media channels, you give us permission to re-share your images publically in our own feed. If you'd rather not share your images openly, email them instead.
Thank you for joining in!