How To Teach – Beg from Dogs for Good on Vimeo.
It doesn't matter whether your dog's young or old, big or small, dogs love to learn new things and it's a great way to build the bond with your dog and help you both get the most out of your relationship.
This is the next in our Teach Your Dog … features, and we've moved on to the slightly more difficult,  but ever popular, beg. Follow these four simple steps and wow your friends with this cute move.
Make sure you have plenty of treats to reward.
Step 1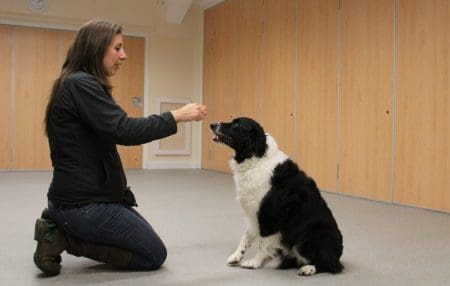 Ask your dog to sit in front of you. Hold a treat just above his nose and give him a treat for sitting in this position whilst looking up.
Step 2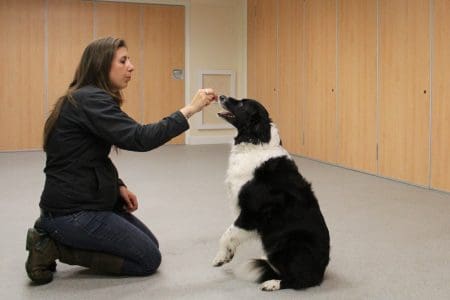 Raise the treat just slightly so he has to lift both front paws off the ground to get it. Don't raise it too high though as he may loose balance!
Step 3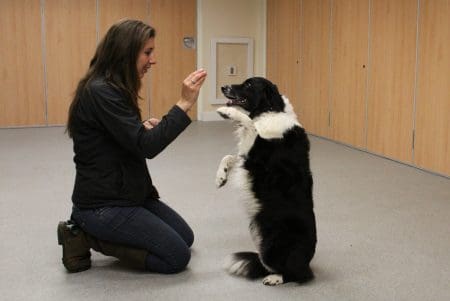 As his balance improves, raise the treat a little higher so he is fully in the 'beg' position.
Step 4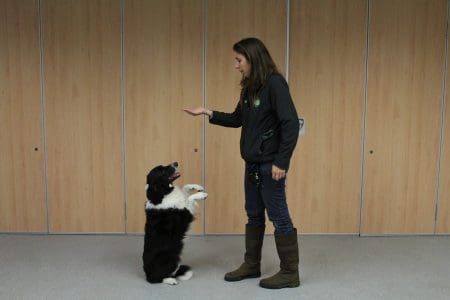 Start to remove your lure (don't have a treat in your hand), instead use a hand signal and the word "beg". When he lifts his paws and goes into the position then give him a treat!