Our ground-breaking new community dog scheme with Bracknell Forest Council won the bronze award in the iESE Public Sector Transformation awards on the 7 March. The pioneering service, which provides an innovative way of supporting residents with a range of needs to increase their independence and improve their wellbeing, was shortlisted in the Transforming Health and Social Care category.
The community dog service was launched last November after a successful pilot scheme. It's the UK's first ever council-run community dog service and is partnered with specialist charity, Dogs for Good. People with a learning disability, autism or dementia are now supported to live as independently as possible through intervention sessions with a specially trained community dog, reducing demand for more serious interventions or long-term care.
Cllr Dale Birch, Executive Member for Adult Services, Health and Housing Deputy Council Leader, said "The council is pleased to accept the iESE Public Sector Transformation award for our highly successful community dog scheme. The positive impact of the human-dog bond on our participants is outstanding and makes us proud to accept this prestigious award. Our aim is always to provide people with the ability to get the best out of life and live as independently as possible and we are delighted this service has been recognized."
The scheme first came about in June 2016 as part of the wider transformation programme after the council was tasked with saving £11m in three years. With the need for resources to support some of the borough's most vulnerable residents to stretch further, the council's social care team launched the ground-breaking new service with charity partner Dogs for Good to provide an innovative way of supporting residents with the help of man's best friend.
The results from the initial pilot scheme trial showed:
Participants achieved new levels of independence following a programme of intervention sessions with a Dogs for Good community dog.
By the end of the trial, the wellbeing and daily living independence skills of participants had improved due to being able to independently carry out tasks they were previously unable to and access services more effectively.
The pilot was the first time animal assisted intervention had been used with a council run social care service and was deemed such a success that the charity showcased the partnership at Crufts in March 2018.
Individuals have been able to live more independently than they would have been able to, had they not taken part in the intervention sessions.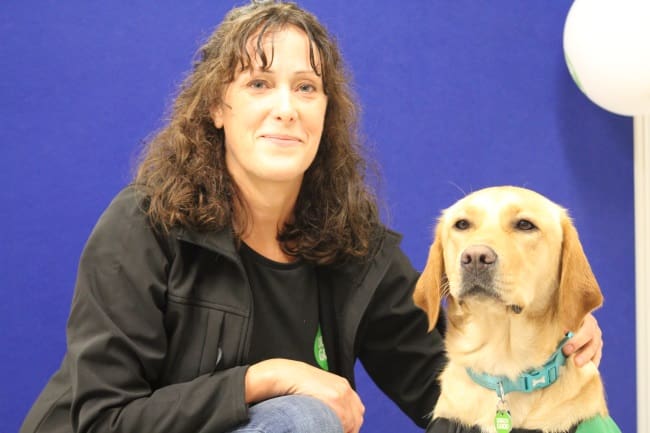 The results achieved from the trial enabled the council to justify investment in a formal partnership launch, with Dogs for Good community dog Lexi and handler Lucy officially joining the Bracknell Forest Council team to launch a ground-breaking community dog service in November 2018.
Peter Gorbing, chief executive of Dogs for Good, said: "We are delighted with the result of iESE Public Sector Transformation awards after winning Bronze. It is an honor to be recognised for our part in improving the lives of people with health and social care needs. Dogs can be great motivators and role models, supporting adults and children to learn and develop in so many ways. We look forward to continuing this pioneering service with our local authority partnership."
Bracknell Forest Council is already working with other local authorities to share best practice and learnings from the project, to help them develop a similar service to reduce the level of long-term service demand. The team spoke to peers, sharing best practice, guidance and support, at the Association of Directors of Adult Social Services (ADASS) and at the Health England Education for Allied Health Professionals Conference. There are plans to share this knowledge even further in 2019, including at the International Association for the Scientific Study of Intellectual and Developmental Disabilities (IASSIDD).