In 2015, tiny black Labrador puppy Morris was one of our sponsor pups. Earlier this year, Morris qualified as an autism assistance dog, and the lovable lab is already making a life-changing difference to nine year old Jack and his family. Here is Morris's story.
Summer 2015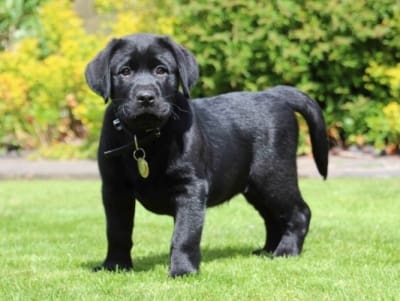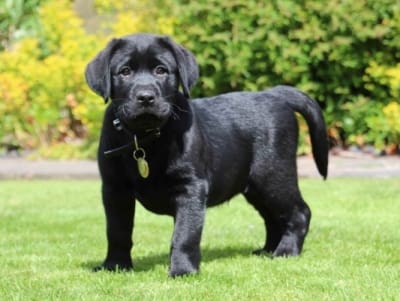 Little Morris came to our centre aged 8 weeks old. Even at this very young age, he was given an important job to do when he became a charity sponsor pup!
He went off to live with one of our wonderful volunteer puppy socialisers, who set about teaching him all he needed to know to start his journey to life-changing dog…
Growing puppy
And grow Morris certainly did! He loved to go out and explore the world, taking every new experience in his stride – from train travel, shopping and holidays to the beach! With his confident and outgoing nature, and affectionate personality, Morris was already showing great potential for his future as an assistance dog.
Early 2017 
Morris passed his puppy socialising with flying colours and, in what felt like no time, was back at our centre to begin his formal training. His calm and steady nature meant he was a perfect candidate for our autism training scheme, and he went on to sail through his training and qualified in early 2017.
New home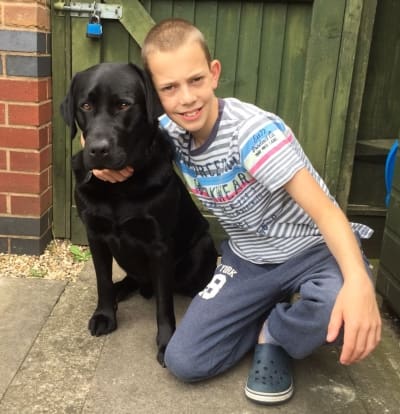 Morris was matched with nine year old Jack, who has Aspergers. After just a few weeks together, the life-changing impact Morris would have on Jack and his whole family was clear to see.
Before Morris, Jack struggled to cope with many everyday situations. Something as simple as a trip to the shops had become virtually impossible and family trips out of the question. All that has change since Morris bounded into his life however.
He keeps him calm in stressful situation, and his presence has had a transformative impact on the whole family. "He is my friend and I love him and he helps calm me down when I'm upset" Jack told us.
Thank you so much to everyone who sponsors our puppies and helps them become life-changing companions to children like Jack.
Sponsor a puppy
Sponsor a puppy today and help us train more life-changing dogs