"Sam is a reassuring presence and that reduces Jacob's anxiety. His meltdowns have decreased enormously and I don't dread bedtimes anymore"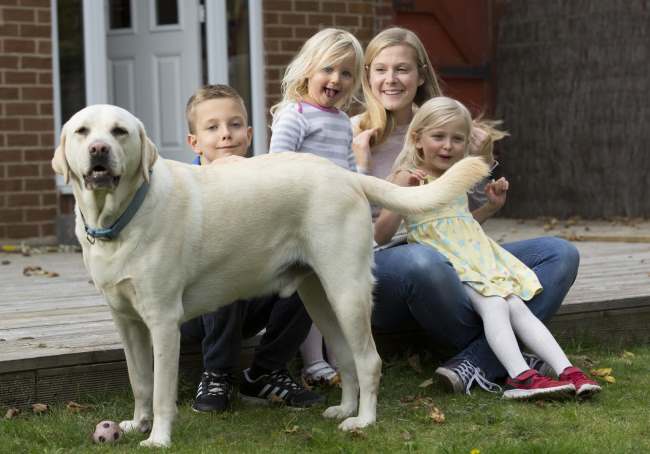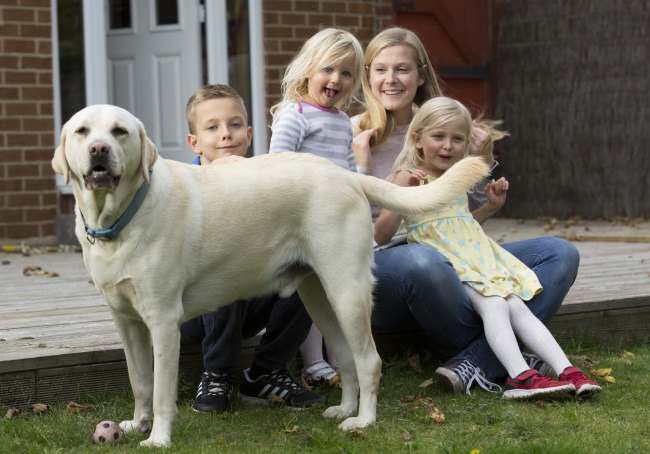 For mum Liz her first Family Dog workshop was an emotional watershed in her search for ways to help her son Jacob, who was diagnosed with autism aged five in 2014.
"I remember at the first workshop, I just couldn't believe it when the instructors went through what they could teach us and how it might help Jacob. I just sat there and cried. I was thinking 'this could be life-changing, it's just amazing.' It was also brilliant to meet and talk to other parents of autistic children. I remember thinking 'We're all in this together, our struggles are real and these people really understand. We are not alone.'"
Liz and husband Daniel introduced Labrador Sam to the family, whose presence alone seemed to help Jacob become calmer. But the family was still struggling to cope, particularly with his meltdowns and disruption at bed and bath-time.
Enthused by the workshops and armed with training techniques, strategies and suggestions from Dogs for Good's Family Dog team, Liz introduced Sam to the bathroom and then Jacob's bedroom and the family's evenings were totally transformed.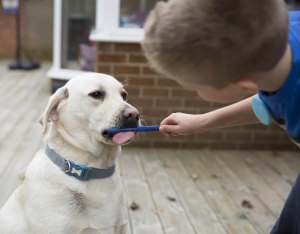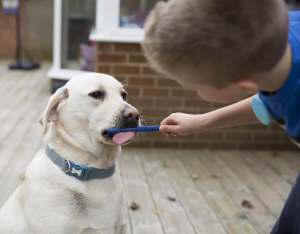 "Now Sam comes into the bathroom and sits with Jacob. He's a reassuring presence and that reduces Jacob's anxiety," says Liz. "But there are other great benefits too. Jacob chose a toothbrush and toothpaste for Sam and he cleans Sam's teeth; so now he's happy to brush his own."
Then Sam follows Jacob into his bedroom and gets up on his bed, which encourages Jacob to settle and become calm (though he is taken downstairs once Jacob's asleep). "Jacob's meltdowns at bath and bed time have decreased enormously," says Liz, "I don't dread bed times any more; they feel pretty normal now."
"Having Sam has helped me too," says Liz, "it gave me a new challenge caring for and exercising Sam and took some of the focus off Jacob, so I'm calmer too – and that helps the whole family."