Charity Dogs for Good is delighted to have received a donation of more than £56,000 from Pets at Home thanks to the sale of 5p single use bags.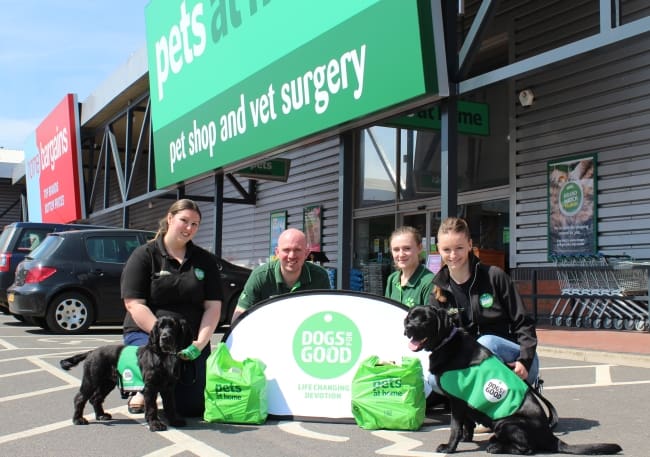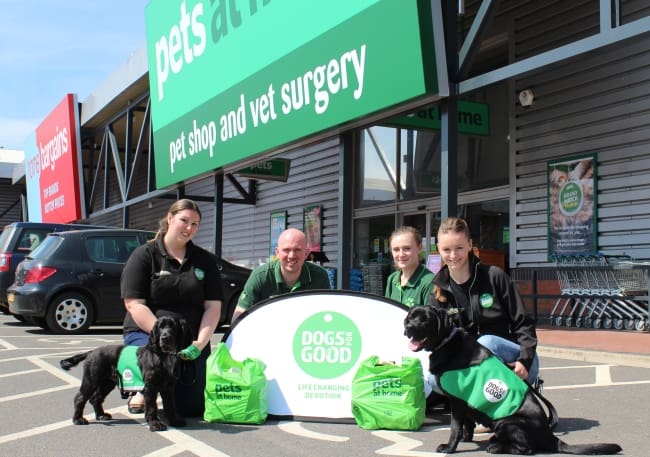 A long term supporter of the charity, Pets at Home chose to donate 50% of proceeds from the bags to Dogs for Good's Family Dog service in 2016.
Dogs for Good Family Dog service gives training and advice through workshops, practical demonstrations, advice and online resources to help families with a child with autism to maximise the support they can gain from working with a pet dog.
Many families find that they're able to enjoy much greater spontaneity and a more active life thanks to their pet dog. A well-trained pet dog can help to calm and reduce anxiety for a child with autism and reduce levels of parental stress.
"We're extremely grateful to Pets at Home for this very substantial contribution to the annual running costs of the Family Dog service which will enable us to help more families with a child with autism and also increase awareness of the transformative effects of a well trained dog. This donation represents a perfect synergy between our organisations and we're delighted to be supported by Pets at Home," says Dogs for Good CEO, Peter Gorbing.
Brian Hudspith, Director of Corporate Affairs for Pets at Home says, "Pets can have a big impact on families' lives, and they can help children to learn a whole variety of skills. Add to those the emotional benefits, behavioural improvements and health advantages that the presence of an animal can bring, and it becomes clear that pets can have a lasting effect on our children, this is why it makes sense to support a charity like Dogs for Good with their important work."
Dogs for Good is also one of the nominated charities to benefit from Pets at Home's VIP (Very Important Pets) Club Lifelines programme. Members can choose Dogs for Good to receive the Lifelines they collect with every purchase, converted into vouchers which the charity uses to purchase equipment, treats or toys for its dogs in training.