Elanco Animal Health has chosen Dogs for Good as its long-term charity partner to support the company's corporate vision of 'food and companionship enriching lives'.
Elanco is donating £15,000 to the inspirational charity to support the training of three dogs and the Elanco team will raise additional funds through activities including a Tough Mudder Event in May. Elanco employees will also be encouraged to carry out voluntary work to support Dogs for Good in the three days a year they are given to volunteer for worthwhile charities.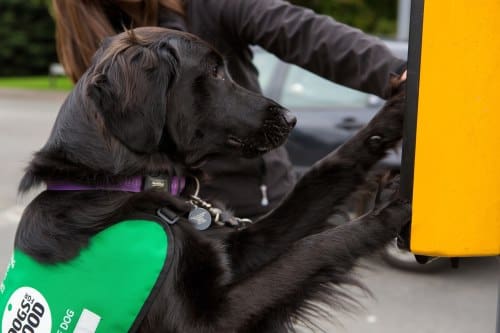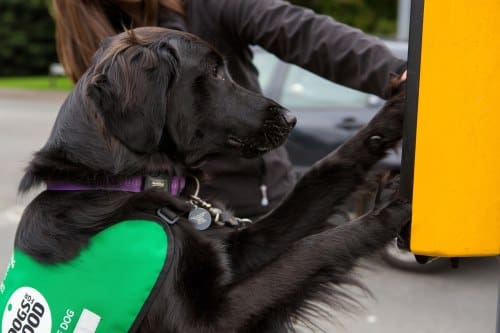 Elanco kicked off its support for Dogs for Good by raising £584 for the charity on the company's stand at BSAVA Congress through its 'welcome to the future' competition.
"The Elanco team is passionate about the role of the human-animal bond in enriching people's lives and we are proud to be supporting the exciting work of Dogs for Good," says Gaynor Hillier, UK and Ireland affiliate director at Elanco Animal Health. "Our fundraising got off to a fantastic start at BSAVA Congress and we look forward to participating in many more fundraising initiatives during 2016."
Cathryn Simpson, corporate partnerships manager at Dogs for Good, adds: "We are very grateful to the Elanco team for its support. The funds raised will help us train dogs to support people living with disabilities and autistic children or to work in schools and the community."
Dogs for Good (the new name for Dogs for the Disabled) is an innovative charity, exploring ways dogs can help people overcome specific challenges and enrich and improve lives and communities.
Its assistance dogs support adults and children with a range of disabilities and also autistic children. It trains activity and therapy dogs to work with specialist handlers in communities and schools and its Family Dog team also gives specialist advice and support to help people get the most out of their relationship with their pet dog.
For further information call on 01295 252600 or contact your local Elanco Animal Health key account manager.