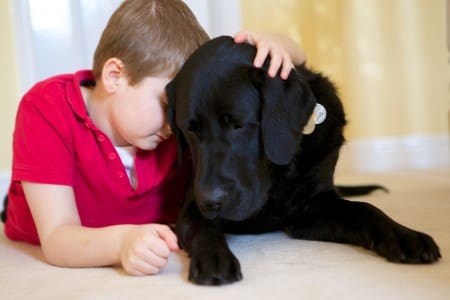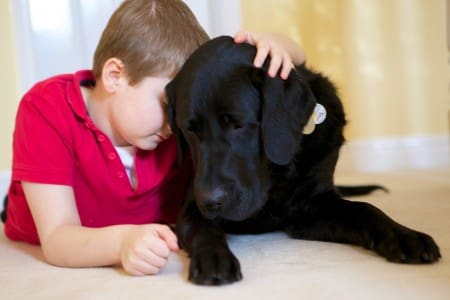 In 2012 the Turner family hit an all-time low. Toby (then eight), who's badly affected by autism, felt out of place especially at school and even at home.
Highly anxious, Toby would get upset, angry at his own behaviour which he couldn't understand or control. He'd self-harm by biting himself or hitting himself leaving bruises that would last a week. He lost weight and became a shadow of himself.  He was excluded three times from school for becoming violent: the school felt unable to keep him safe.
On a shopping trip the smallest thing could upset Toby and he'd have a "meltdown" and quite often the family just gave up and went home. On a family trip to the Science Museum, Toby just sat down and cried all the time.
Then Toby began to talk about ending his life. He threatened to jump out of his bedroom window and mum Vikky couldn't let him go upstairs to his room without ensuring the windows were locked. He also began to talk about jumping off a cliff.
Sox arrived in June 2013. In just two weeks, the atmosphere in the house was transformed.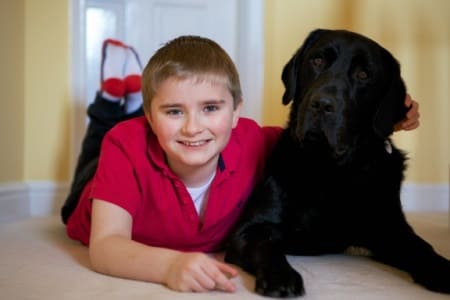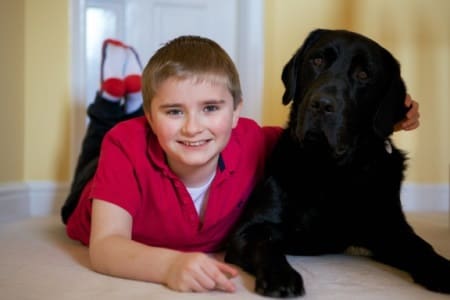 Toby, now 9, says, "Sox has filled a huge hole in my heart. We're connected by an imaginary string from his heart to mine. I just feel better now Sox is here."
We receive 2, 500 enquiries each year for our services. You can help us train more dogs like Sox by making a donation today.
Mum Vikky explained: "It was weird, Sox just broke the need for Toby's 'bubble' and just like that Toby became more confident and less anxious. The psychologist has discharged him because of Sox's amazing effect."
The family tried the Science Museum again – this time a resounding success. "I had the most epic day ever," says Toby.
See Toby and his assistance dog Sox on ITV's This Morning.